For Glenn, his client is the most important person and on that premise he has built a strong organization - Realty Exchange Group.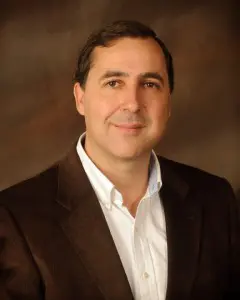 His real estate career began in 1990 in Norman, OK, when he joined the Dillard Group which specialized in new home construction and resale homes. The experience and knowledge he acquired there has been unequaled. His first year was one of great strides and he soon became one of the top sales leaders with that firm.
In 1994 Glenn decided it was time for a change and moved to South Texas; calling Corpus Christi his home. Glenn has been a full-time Broker/Agent, primarily specializing in the Residential and Commercial ends of the Corpus Christi real estate market. Much of his time has been spent becoming familiar with Corpus Christi and the surrounding area so he could better serve the needs of his clients.
Glenn's past experience revealed to him that other real estate companies were geared towards the needs of the company and its agents, and not the clients' needs. Realizing he could provide a better service for his clients in his own real estate brokerage firm, he opened Realty Exchange Group in January of 2007, modeling the company after his trademark talent of quickly finding solutions to clients' concerns and needs. Former clients proved their loyalty and approval by following him to Realty Exchange Group and quickly referred their co-workers, family and friends.
Glenn attributes his success to his continuing commitment and dedication by representing his clients' best interest, whether they are selling or buying real estate in Corpus Christi and the surrounding areas.
The real estate business affords all the challenges needed to hold his interest and you can expect the most the Corpus Christi real estate market has to offer with Glenn on your side.
For a personal consultation, please call at any time.